In Africa, no sector has the same potential as the Fintech space when it comes to impact and profit. Indeed, according to statistics, more than 320 million dollars have been raised in the FinTech sector since 2015. Moreover, the ecosystem of African fintech companies has jumped by 60% in the past 2 years.
It is therefore not surprising to see many fintech start-ups springing up all over the continent with rigorous entrepreneurs and executives at their head. Their aim is to actively participate in the African continent technology's development.
In our article, we will introduce you to the 5 best fintech start-up CEOs in Africa.
– Amit Gaur for Ezipay
– Mitchell Elegbe for Interswitch
– Fara Ashiru Jituboh for Okra
– Kamal Budhabhatti for Craft Silicon
– Dare Okoudjou for MFS Africa
1- Amit Gaur, Founder, Group Managing Director&CEO at Ezipay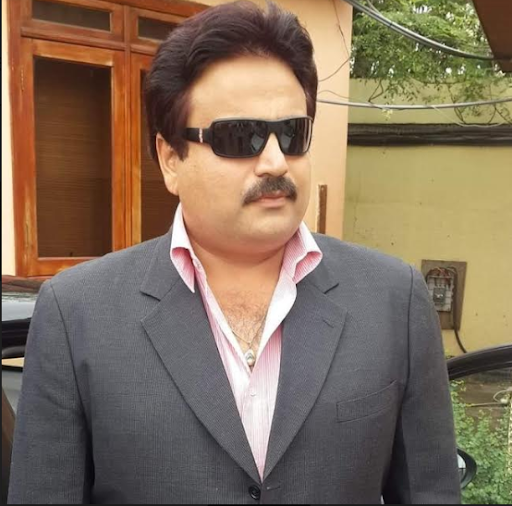 It is almost impossible to talk about Africans Fintech CEO's without mentioning Amit Gaur. With a bachelor in Commerce and Masters in International Marketing and Finance from India, Msc in Finance from UK, the CEO has been on Cx level with I-Tel Group, Sierratel & SADC. He has been busy with a rich 22 years of experience in Banking and Telecom thought distribution, training, vendor relations and retail business.
The leader is currently the Group Managing Director of Artificial Intelligence Technologies Ltd (AIT Ltd), a private company limited by shares and duly incorporated under the republic of Seychelles. AIT Ltd have branches in Ghana, Zambia, India, Niger, Burkina Faso, Nigeria, Ivory Coast, Liberia, India and Conakry.
Amit Gaur's company own a brand Ezipay, that is a money transfer app build to promote better payment services and the drive towards cashless economy. Actually, Ezipay gives solutions to address the issues and challenges of financial inclusion.
The CEO and Founder of Ezipay Africa through his company train people to develop business and execute strategies. The aim of those strategies is to increase market share and revenues in distribution, business development and sales. "We are committed to making Africa the next power house in Digital Transformation and Financial Inclusion for 1.3 billion Africans", Amit Gaur revealed.
Ezipay Africa is one of the fastest fintech growing start-up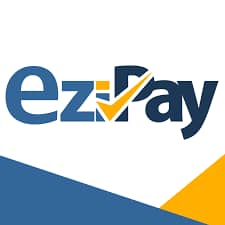 Ezipay is Africa's first P2P QR code payment system solutions provider for merchants and individuals. Currently, Ezipay is providing its users with the cheapest, fastest safest and most convenient way to send money to loved ones at excellent rates. The app also allows users to transfer money to any bank account. Furthermore, Ezipay is useful for paying bills and services to over 250 merchants and businesses in Ghana, eight francophone countries in West Africa and in Sierra Leone.
Moreover, Ezipay helps people to pay for airtime, TV subscription, MTN fiber bundles, Wi-Flix (Video-on-Demand service), Ghinger Healthcare. Flight and hotel booking as well as groceries ordering from Afrobaskets are also an option on Ezipay. Very soon, it will introduce online Education, Insurance and Games, which can, directly, be played from the app.
Easy to use, the app protect user's data with the best security systems the world has to offer. Indeed, the very friendly interface can be used to make payments with credit or card (Visa/MasterCard). However, before using the app, the user need to pass the KYC process and have to use 3D secure enabled cards. In other terms, the user's card details are not saved, stored or transmitted.
His fintech start-up started its journey on October 2017 and since recorded over GHC 1,000,000 in transactions. The company also totalize an average of 100 000 dollars transactions per day, have over 20 000 active user base and more than 100 000 total download.
For its fast growing, Ezipay has won the "International Achievement Award for Quality & Business Excellence" from OMAC. It also collaborated with banks such as UBA Group or Guaranty Trust Bank Limited (GTBL) and Fintech companies to provide the best service to its users.
2- Mitchell Elegbe, Founder, Group Managing Director&CEO at Interswitch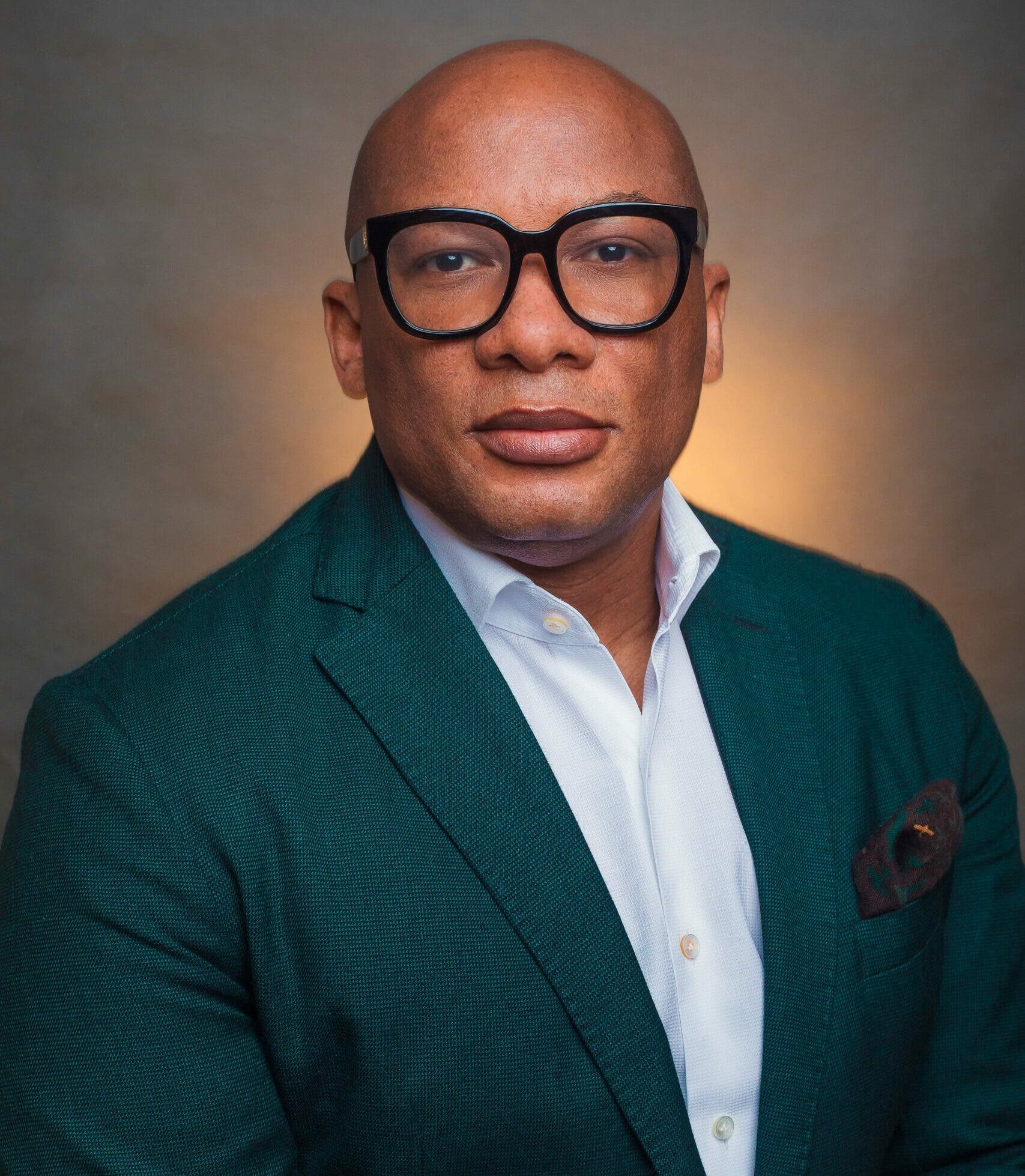 Formerly, Mitchell Elegbe graduated in Electrical Engineering from the University of Benin. Afterwards, he worked at Schlumberger Wireline and Testing, and Telnet, an ICT engineering and consulting company until 2002, when he created Interswitch Group.
Currently, this Fintech CEO is the Managing Director and Chief Executive Officer of his own start-up. He has been up to increase and develop INTERSWITCH activities on an international level.
In 2012, due to the fast growth of his start-up, Mitchell Elegbe received the West Africa Business Leader Award at the All African Business Leaders Awards (AABLA) organized by CNBC Africa.
He is an Ernst and Young Entrepreneur of the Year Award recipient and he won the Harvard Business School Association (Nigeria) Leadership Award in the General Management Category in 2015. The leader is also a Bishop Desmond Tutu fellow of the African Leadership Institute.
His company is an integrated digital payment and transaction company founded in Lagos. Over the next decade-plus, Interswitch accelerated the adoption of digital payments across Africa. Now, it stand as a pioneer of building the infrastructure to digitize finance on the continent.
The company also produce a lot of product innovation and expansion such as the first electronic switch whereby Nigerian financial institutions could communicate and operate ATMs and point of sales operations. Now way beyond the startup phase, Interswitch has since move into high-volume personal and business finance.
3- Fara Ashiru Jituboh, CEO and CTO of Okra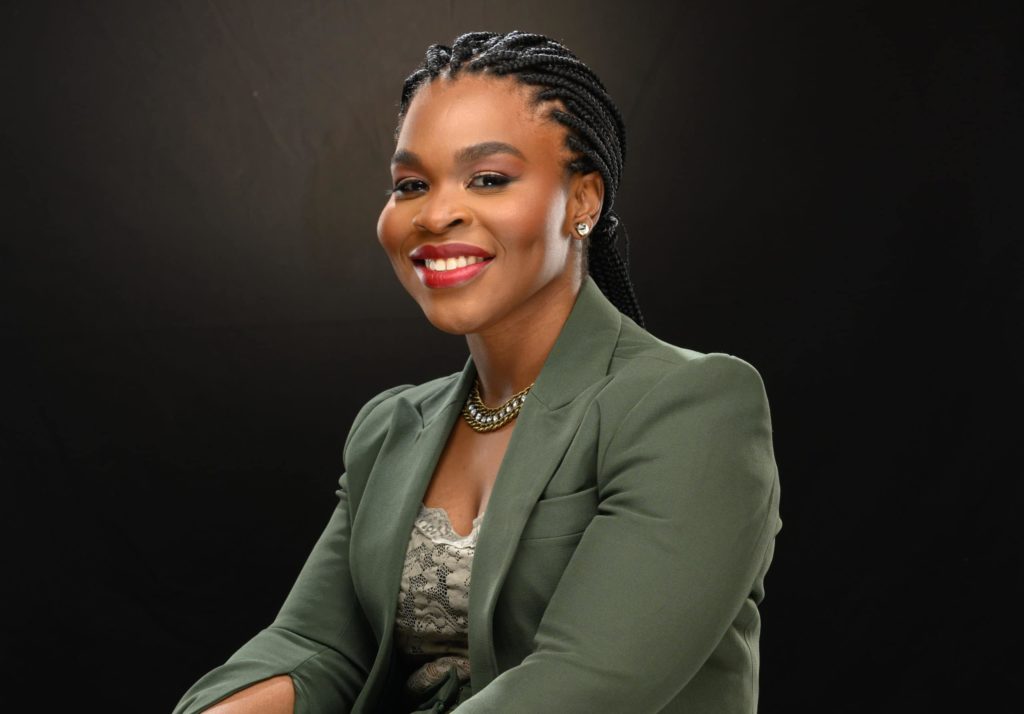 Fara Ashiru Jituboh is a highly skilled Nigerian software engineer. Used to rolling up her sleeves and building, the engineer is an expert in over 20 programming languages.
Her fintech start-up, Okra, is a super-connector based in Nigeria, which allows customers, banks and applications to make secure exchange of real-time financial information between each other's.
Incredibly fast growing (fast less than 6 months), the company was oversubscribed during the pandemic and has convinced big companies such as Tlcom to be one of their main investor. Nothing surprising when we know that the fintech company has raised 1 M pre-seed round.
The idea of Okra come for her Fintech CEO best inspiration source : resolving her own problems. Born in Nigeria, Jituboh spent a year there as a teenager but grew up in USA. During a visit to her native country, she felt necessary to do something big in her country.
According to her will, she moved back to Nigeria and then started a studio where she built technologies for other companies such as AXA Mansard, Airtel and Sanofi Pharmaceuticals.
In 2019, Jituboh temporarily moved back to USA to have her son. During that time, she started using Mint, an application that helped her manage her funds. At her returns to Nigeria, she noticed that no such application existed in the country and she decided to create one herself. That is how Okra was born.
4- Kamal Budhabhatti, CEO and CTO of Craft Silicon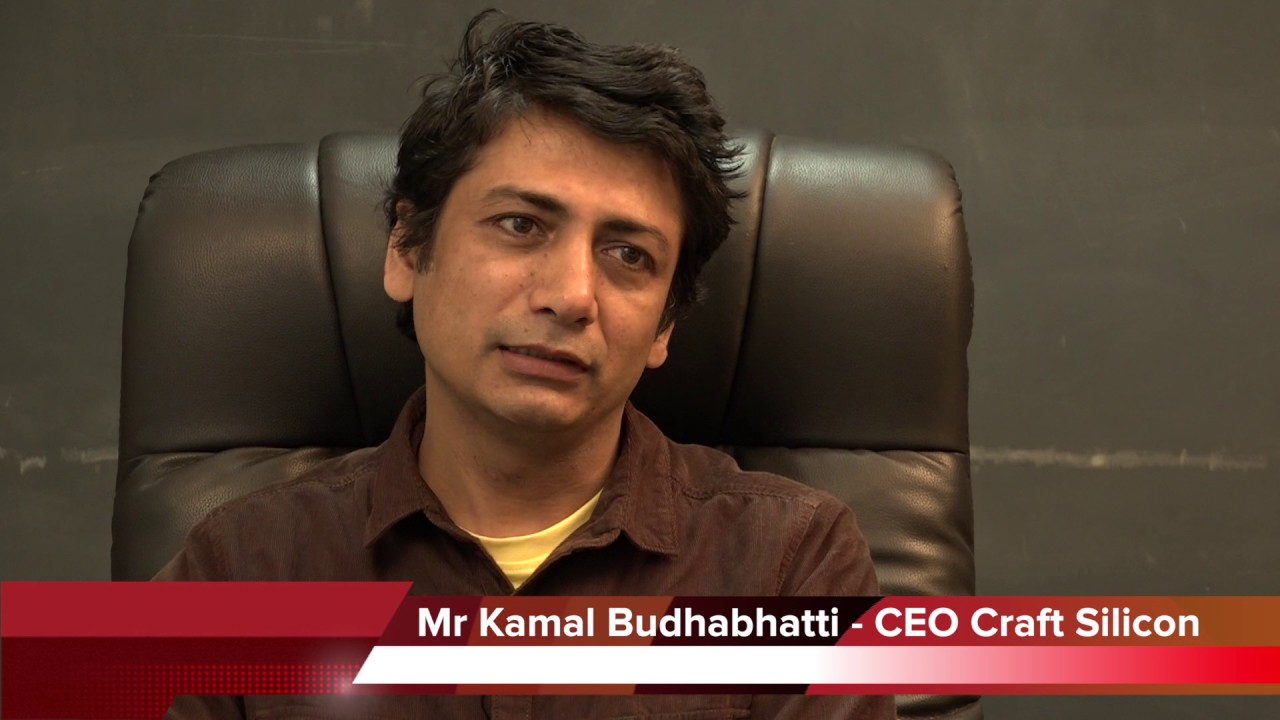 Nicknamed Kenya's Bill Gate by Forbes, Kamal Budhabhatti is an unassuming indian-kenyan entrepreneur working towards putting African software on the global map. Born from a newspaper vendor father in Jamnagar, India, the future Fintech CEO studied physics in an Indian university.
While at school, the future engineer develop an interest for computers and software which make him learned computer programming during his pastime. Once graduated from his university, Budhabhatti struggled to find a data-entry job in India.
The dream builder did not stay long at his new job and started developing a house software for banks and financial institutions till the creation of Craft Silicon in 2000. The company, witch have a local base with global aspiration, provide bespoke, mobile, microfinance and innovative software in core banking, switch solutions and electronic payments on four continents.
Craft Silicon serve over 200 clients in 40 countries spread across Africa, Asia, Europe and Americas. An annual report estimate the start-up's market value of around 50 million dollars with 6 million annual revenues.
From the dingy apartment he started off from, Craft Silicon now operates from its corporate Headquarters, a $5 million Craft Silicon campus in Nairobi. The campus have boasts of wireless internet connectivity, a gym, bars, swimming pools, basket court and a pool tables. The company employees are pampered with huge salaries, free lunch and a comprehensive medical scheme.
More than half of Africans do not have a bank account. In such a context, Craft Silicon presents itself as a gateway whose role is to connect banks to their customers by creating a remote account opening solution. That solution provides banks and their customers with a unique engagement platform for opening new accounts through any portable device.
5- Dare Okoudjou, Founder and CEO of MFS Africa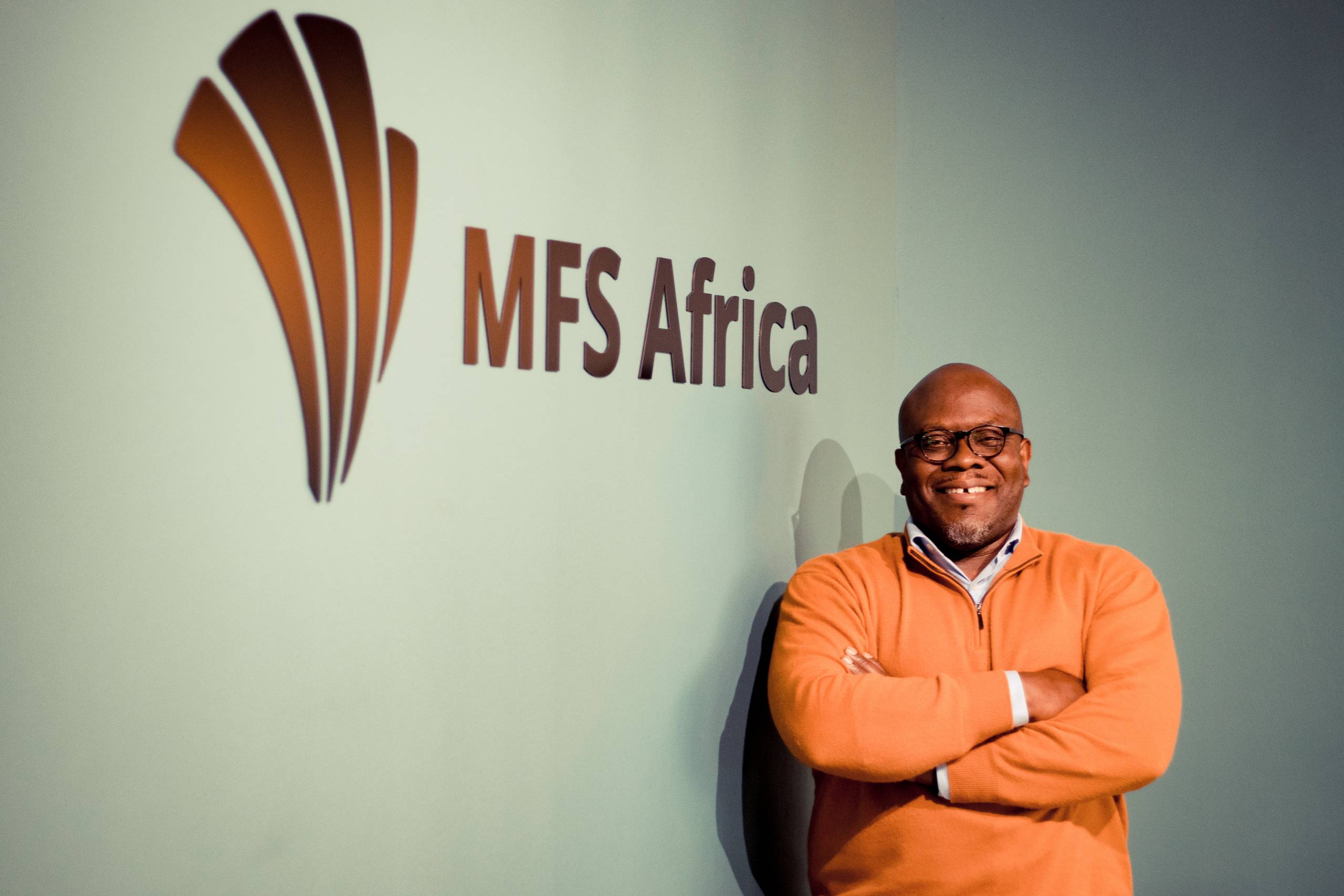 Dare Okoudjou is the last Fintech CEO of our list. The founder, Ceo of MFS Africa was born in Benin and studied Engeeniering and Physics in Morroco when he got an Msc in Telecom Engineering. Then, he flights to Paris to integrate the prestigious INSEAD business school when he got an MBA.
His first work experience was in New-York in a start-up where the future CEO learn everything about the development of a company. Dare Okoudjou also spent five years in PwC's telco and media practice during the Dot Com boom. Prior to founding MFS Africa, Dare worked at MTN Group where he developed its mobile payment strategy.
His company, MFS Africa is a leading pan-African fintech company that develops innovative value added services for mobile wallets operating the largest digital payments hub on the continent. The company also develops innovative value added services for mobile wallets. The company was created to simplify the process and make sending money as easy as a phone call.
Launched in 2010, MFS Africa is now operating in more than 80 partners connected and is covering over millions mobile money recipients. The company connects mobile transfer's operators, merchants to over 200 million mobile wallet customers African mobile wallets and banks in sub-Saharan Africa.
MFS Hub also allows its partners to take advantage of the unique ubiquity of mobile wallets as a cost-effective, convenient, and safe transaction channel. To meet its goals, the company works in close partnership with mobile network operators and financial institutions. Their goal is to bring simple and relevant financial services to under –banked remittances.