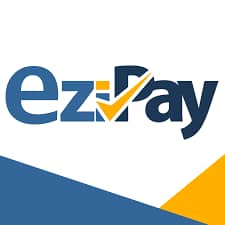 In line with its commitment to provide exceptional services to customers, Ezipay has attained certification for ISO 27001:2013.
Ezipay was awarded the certification after meeting the requirements of the internationally respected Quality Management System (QMS) standards-measuring instrument.
The certification which was issued upon review of Ezipay's Information Technology, Risk Management and Channel Service operations, will guarantee data protection and transaction security for customers.
Ezipay whose main aim is to fast track Instant transfers from anywhere in the world to Ghana at excellent rates from your EziPay wallet were among very few companies that was given the prestigious ISO certification,
Artificial Intelligence Technologies limited owners of Ezipay is committed to meeting internationally accepted standards regarding Instant transfers from anywhere in the world particularly on
Information Security.
The ISO certification will be used as a management measuring tool to resolve information security issues and other transactions.
Ezipay's unique virtual wallet platform which is open in 149 countries, enables users to add money via their Master/Visa Cards and seamlessly transfer funds to Mobile Money Wallets in 8 Francophone countries, Ghana and Sierra Leone.
Ezipay is a subsidiary of Artificial Intelligence Technologies Limited a company poised in leading African digital, tech solutions & innovations. It has been present in Africa for few years and is steadily gaining popularity among the diaspora community and expatriates.
Ezipay is a brand owned by Artificial Intelligence Technologies Ltd, a private company limited by shares and duly incorporated under the Republic of Seychelles with its branches in Ghana Senegal, Mali, Cote D'lvoire, Burkina Faso, Niger, Togo, Benin, Guinea-Bissau, Zambia, And Cameroon.