Many people who live and work abroad have to send money back home to support their family or to invest in their country. However, sending money from abroad to Africa can be a huge challenge if they do not choose the right channel for the transaction.
Most of the time, the procedures for sending money to Africa are hard, long, painful, and extremely expensive. The fees charges can start from 10 to 50 percent of the total amount sent and some institutions even request formalities as the presentation of identity documents or the reason for sending.
Others impose a limit on the daily money amount people can send to Africa. Not to mention the fact that international money transfer can take 2 to 3 days to reach the recipient. Nevertheless, there are still many ways to send money from abroad to Africa, and in our blog; we will introduce you to the cheapest and above all the easiest one.
Remittance companies for sending money to Africa
They are a digital money transfer provider whose specialty is to help you manage your transactions from home. They offer more affordable transfers than banks and competitive exchange rates and lower fees. By using a remittance company, you can send funds from your ATM account, your bank account, or your visa card.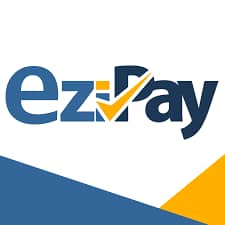 Specially designed for Africa, EziPay is a digital payment service that acts like an online wallet, which can be used to send money to another EziPay wallet, bank account, a Visa card, ATM account (Mtn money, Orange Money, etc.) in Africa or anywhere in the world. In other words, with the EziPay app, you can quickly send money from the US, Canada, or France to Africa is nothing more than few seconds or between African countries (Benin, Togo, Ghana, Sierra-Leonne, etc).
Very easy to use, the service supports multiple currencies and has one of the cheapest fees in the international money transfer industry. While banks are charging 100 dollars minimum for any international transfer especially ones going to Africa, EziPay Africa is just taking 5.5 percent of the amount sent. Not to mention the fact that the fees charges decrease as the amount to be sent increases.
The main advantage of EziPay is its instantaneous side. Indeed, transactions made with this app are all fast and instant. This means that as soon as you press the send button on your phone, the recipient instantly receives the money wherever he is in Africa. The most interesting with this app is that it allows you to send a huge amount of money. We are talking about 4000 to 5000 euros and more.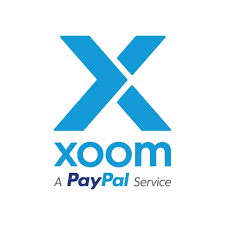 If in the past, PayPal worked only abroad, now thanks to its new service provider "Xoom" it is now able to send money to Africa. Through partnerships with Ria Money Transfer and African banks, Xoom, which serves not less than 33 African countries from about 30 European markets, allows people to send money online to 150,000 withdrawal points in Africa.
The service can be used to transfer funds to bank accounts in some African countries. The cash is almost instantly withdrawable by the recipients or it can be delivered to their front door or their phone in the form of mobile credit in 11 African countries. No-frills, no-fuss, and easy to use.
Third-party transfers service
They are trusted providers with cash pickup who offers a hassle service with the advantage of giving the recipient fast access to the cash you send. Very simple to use, they just require transfer fees for the service.
Actually, to send money with third-party transfer service, you first need to choose the one you like (western union, MoneyGram, etc.) and second, you have to go on their website or physical store to give the cash and destination details. Usually, the money will take a few days to reach the recipient who will need the transfer code to collect his money.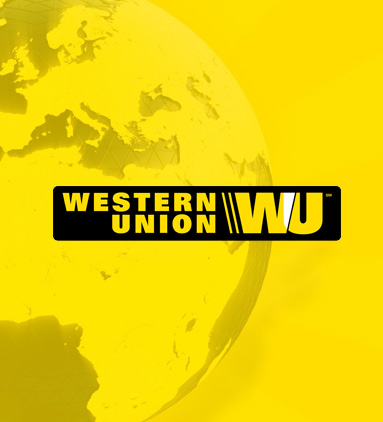 If you want to send money to your loved one living in Africa, Western Union is definitely a safe and easy way to do it. This third-party transfer service makes it easy to receive money from nearly anywhere in Africa. Very establish on the continent, it allows you to send money to any eligible mobile wallet or qualifying bank account. You can also use the service to send cash directly to the recipient.
With over 43 000 agents' locations throughout Africa including Ghana, Kenya, and Ethiopia, it will be simple for your recipient to pick up the cash. For a more easy way to send money, Western Union creates an app that is fast and reliable for sending money. Start your transfer with the app and pay at an agent location. Touch ID saves you even more time with fast login. Simply pay with a debit card, Apple Pay, or with a credit.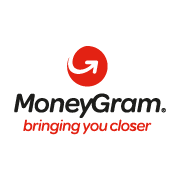 MoneyGram simplifies money transactions to Africa. Indeed, it allows you to send money online or in person, for cash pick-up to a mobile wallet, ATM account, or direct to a bank. The global network of over 200 countries and territories offers convenient options for receiving money in Africa.
With thousands of agent locations throughout Africa, MoneyGram makes fast and easy to send from abroad and to receive in Africa. The procedure for sending money with MoneyGram is quite simple. You will just need to give some information to verify your identity. Note that you can send money with a credit, bank account or with a debit card.
Ezipay provide services to these following countries :-