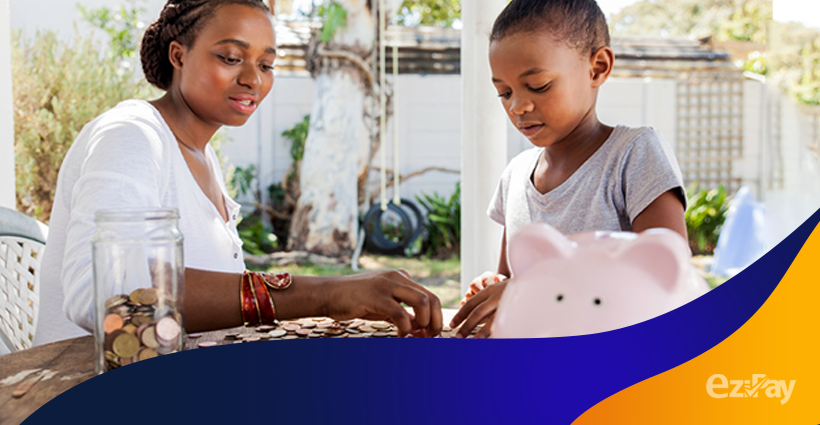 Transferring funds from the United States to Ghana comes with a lot of inconveniences. When we use some of the renowned services to send money to Ghana securely, we come across many challenges such as extra deductions just for transferring our hard-earned money, and time delays. This is seriously a pain for those who regularly want to send money to Ghana securely. They end up paying a hell lot of money just for availing the service in question. There are many other things that are involved in transferring funds to your families, and we at EziPay truly believe that you deserve much more better than what's offered by many of the other providers.
All right! Let's visit through some of the core facts. According to the Pew Research Centre, approximately 160,000 Ghanaians live in the United States. In 2017, Ghanaians sent home approx. $2.19 billion, and 27.85% of this amount (i.e., USD 0.61 billion) landed from the United States. It's not rocket science to understand how much money Ghanaians would have spent as transfer fees in just one year of the time.
Best Way to Send Money to Ghana
We all know that USD10 is the minimum amount that you will end up paying in order to transfer funds to the account of your relatives or friends living in Ghana. This raises the most common and a pretty obvious question – Is there any way to send funds to Ghana smartly and save some bucks? EzyPay is your answer to send money to Ghana with low remittance. The core objective of EziPay is to offer an easy-to-use, secure, and reliable money transfer service to the Ghanian people living in 149 different countries throughout the world.
The smartest way to send money – Easy Steps
If you are looking for ways to send funds to Ghana smartly, read the instructions given below:
Download the EziPay mobile-app on your smartphone.
Sign-up on the EziPay app by providing the necessary details.
Once your app starts, you can send funds to Ghana smartly by following the in-app instructions.
EziPay – Features
EziPay offers instant money transfer from the United States to Ghana.
A competitive exchange rate for every cent you send to Ghana.
EziPay offers complete transparency and an in-detail fee breakdown.
Lowest remittance fees.
Payments are secured with the help of QR code.
Your family can pay for monthly airtime bills & internet packs, and they can also transfer money to others using EziPay easily.
At EziPay, we never hide extra fees and charges in the exchange rate. You get fair, low-cost, and guaranteed transfers every time. We often compare our exchange rates against other banks & money transfer companies, and we make sure that we benefit our customers in the best possible ways.
No matter whether you are paying your clients and suppliers in Ghana, or helping to support your family, friends, or relatives, our lowest fees and bank-beating exchange rates ensure more money ends up in the recipient's pocket.  EziPay is a safe, affordable, and reliable way to send money to your loved ones around the world.
Pay less – send more. Send money the smart way through EziPay.