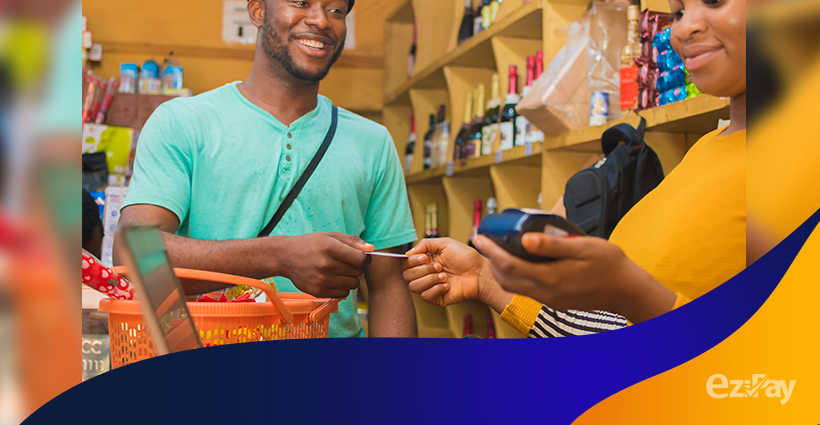 As most financial transactions are going digital, there have been various applications launched to facilitate it. You might be a retailer that faces regular problems in taking payments from different people. It's a fact that many people don't carry cash. Perhaps being the small-businesses, or even the big one, accepting payments from credit/debit cards is a real pain because of the high processing fee.
The traditional methods like cheque or cash will be eradicated in the coming times. Don't worry, though; we have come up with the perfect solution to deal with this- It's EziPay!!
With a deep understanding of the market, we have launched this exclusive way of receiving and sending money. So, without a second thought, you can use this simple yet powerful App and provide your customers with a cashless way to purchase from you.
Now, let us explore this new and one-step ahead digital payment way-EziPay!
What do we mean by EziPay Merchant Account?
As the name roars by itself, an EziPay merchant account is one of the best options for an online business account. It enables businesses to accept payments from their customers without any worries.
Benefits of merchant enrollment with EziPay
We don't brag our services, but here are some of the things that we offer to our customers that you should be aware of:
As you are aware that learning new things takes a little time, but, once learned, you become an expert at them. Take some time to learn about the EziPay merchant account after you take up our online merchant registration, and you won't be disappointed.
Here are the cool features that will make you register with EziPay:
Increase in revenue:
Just about every customer nowadays has gone digital and is linked with the EziPay digital wallet account. A lot of people have stopped carrying cash. You might not be aware, but the cash transactions have been declining since the past few years.
In the tech-savvy world, no one wants to carry cash, and most people are entirely dependent on their e-wallets for payment. That is why EziPay digital wallets are becoming the first choice of customers. EziPay can be used to make large, as well as small purchases.
When you choose the EziPay merchant account, you won't have to worry about any person returning just because they don't have cash. It will also give a bounce to your sales.
Can collect money through multiple methods
What if we tell you that you could take payments using Mobile Money, or through Visa and Mastercard using EziPay, won't it be amazing? Of course, it is! And we provide you with just that. We have made it simple for you to receive payments from your customers.
We ensure that the money gets transferred from the customer's wallet account to your (merchant) wallet account within no time. So, you won't have to worry about any hassles on the customer or your business's part.
Collection from not only Ghana but 149 countries
EziPay lets you do transactions from not only Ghana but more than 149 other countries. These countries include Sierra Leone, Mali, Kenya, the United Kingdom, the United States of America, and many more.
Exposure to the EziPay user base
With the use of the EziPay merchant account, you will be able to take payments from a larger customer base. The reason behind it is that everyone has started using digital wallets.
Having an EziPay merchant account will facilitate all the EziPay users with tension-free transactions.
No physical device required
No!! we are not talking about a physical card swiping machine! EziPay merchants don't need a physical device to accept the payments. The money can be effortlessly translated from the customer's wallet to your wallet with the help of a QR code or mobile number.
Real-time reports and settlements
With the EziPay App, the funds can be easily received in real-time. You can get the debited money from a customer's EziPay wallet to your account in real-time. EziPay works 24*7, including holidays and weekends.
These were some of the many invaluable benefits of merchant enrollment with EziPay.
So, what are you waiting for?
It is the perfect time to get your EziPay merchant account registration done for secured and easy payments!