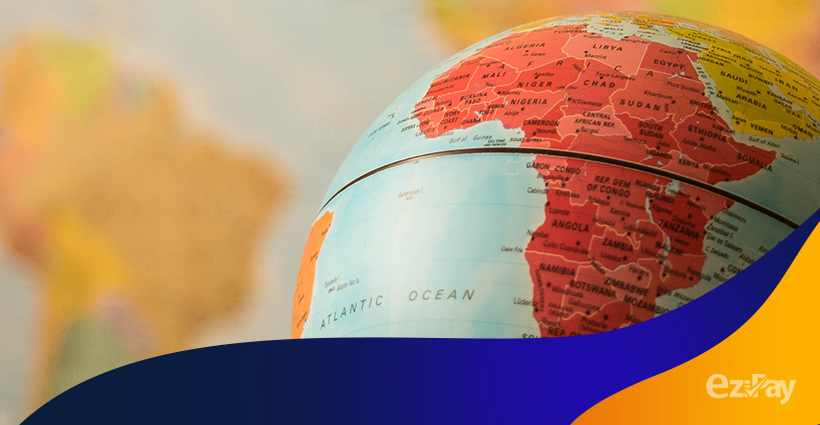 Open the EziPay application on your mobile to instantly transfer money to Africa at low remittance money transfer charges. Unlike other apps and methods of sending money overseas, EziPay does not include any hidden costs or high remittance charges to drain you off, of every nickel you own.
EziPay helps make this world a much smaller place. With instant money transfers, you will not feel the distance between you and your family. Just like they are one call away for a chat, they are now also one click away for a money transfer. When your family has an emergency, EziPay helps you reach them with all the possible help.
Let's figure out why people from Africa move abroad mostly
=> With the means of escaping poverty and economic hardships many sub-Saharan Africans migrated and settled abroad. This enabled them to earn more and help the families behind.
=> Developed countries like the United States have great opportunities to offer to the hardworking people of sub-Saharan Africa. Remuneration is the major advantage for which people want to settle abroad. They work so hard to earn money as well as respect for their families. Hence, people find ways to instant transfer money to their families after moving out.
=> Like any other developing country, people of Africa struggle to go and settle down abroad for a better life. While settling abroad is not the only relief to the families; the quick money transfer to Africa is another thing they seek a solution to. Piling debts, cost of living, dependency on breadwinner makes people wait for cross-border money transfers back home.
=> The value of money is another important factor that brings people abroad. People lose a significant part of their hard-earned money in the remittance cost and an unfair exchange rate that they are subject to.
Low-cost remittance to Africa with EziPay:
In most money transfer methods, payees are the subject to high remittance costs and retail exchange rate for the currency. It is quite unfair to the people as it's their hard-earned money. The banks may have many hidden costs that often drain them off.  And then, the long waiting times to actually see the money transferred is simply unacceptable.
EziPay helps make an instant transfer at a competitive exchange rate for the currency followed by low remittance cost. It is an option that provides you with a fair value of every dollar and cent you remit back to your family. At EziPay, we genuinely believe that you and your families deserve nothing but the best ever services.
Remittance cost with EziPay is 3% + 8 GHS on bank transfers.
In Conclusion:
Online transfer with EziPay is an instant, easy, secure and cheap way for you to send money to your family. EziPay is one online option that delivers you world-class services with a "wow" factor. We at EziPay help you stay close to your families while you sit thousands of miles apart. With EziPay's QR Code system, on each payment, we assure you the security of your transactions. Get the EziPay app today and pay heed to the needs of your family!